About
Adi Halfin is an award winning director and screenwriter. Her shorts have traveled the world in prestigious festivals such as Cannes and Berlinale and won numerous prizes worldwide.
"HOME ALONE" which she directed for Batsheva Dance Company was a viral hit and has won ten international prizes, including Best Commercial and Best Inspirational at the LA Film Awards, and Best Short at the San Francisco Dance Film Festival.

Her interpretation to Radiohead's "True Love Waits" featuring world-renowned dancer-choreographer Bobbi Jene Smith, has won seven awards, including Best Unofficial Music Video at the Los Angeles Music Video Festival, 2017.
In addition to directing, Adi teaches production and directing in film schools, and dance film workshops in Europe, the US, China, South America and Israel.
She has served on juries for D&AD, AICP and various dance film festivals.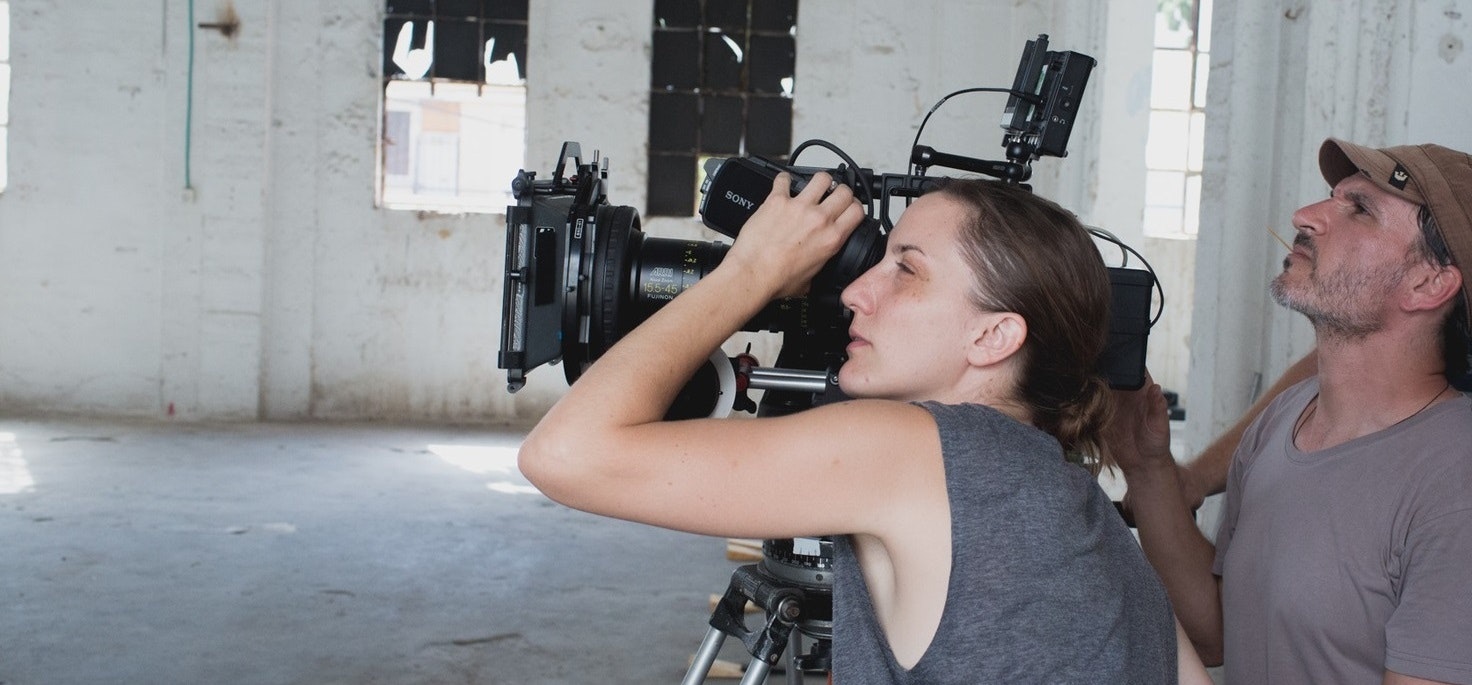 AWARDS

Best Music, LA Fashion Festival, 2021 - Earth Odyssey
Outstanding Achievement Award, Dance Camera West, 2021 - Earth Odyssey & Lost Horse
Best Music Video, Short to The Point, 2020 - Lost Horse
Best Music Video, Istanbul Fashion Film Festival, 2020 - Lost Horse
Best Dance Short, Pittsburgh Fashion Week, 2020 - Earth Odyssey
PEARLS Artist Prize, POOL Festival & DOCK11, 2020 - Lost Horse
Documentary Award, The One Club Awards 2019 - Toyota, Dergin Tokmak
Jury Award, Macau ROLLOUT Festival 2018 - True Love Waits
Best Unofficial Music Video, LA Music Video Festival, 2017 - True Love Waits
Best International Film, honorable Mention - Bestias Danzantes, Chile, 2017 - True Love Waits
PEARLS Artist Prize, POOL Festival & DOCK11, 2107
Best Film ,Mexico City Videodance Festival 2017 - Home Alone
Best Commercial, LA Film Awards 2017 - Home Alone
Best Inspirational, LA Film Awards 2017 - Home Alone
Best Experimental Film, LA Film Awards 2017 - True Love Waits
Winner, POOL International Dance Film Festival, Berlin 2017 - True Love Waits
Best Dance Video DaMuVi Fest 2017 - True Love Waits
Jury Award, Macau ROLLOUT Festival 2017 - Home Alone
Audience Award, InShadow Film Festival, Lisbon 2016 - Home Alone
Audience Award, Dance@30fps Ohio, 2016 - Home Alone
Bronze Dance on Camera, Shortwaves Film Festival Poznan 2016 - Home Alone
Genero TV contest winner 2015 for Mark Ronson's "Daffodils"
Best short under 5min, San Francisco Dance Film Festival 2014 - Home Alone
Best of The Fest, Oklahoma Dance Film Festival 2014 - Home Alone
Best Dance Film, SESIFF 2014 - Home Alone
Best Fiction, Potsdam Babelsberg Film Festival 2005 - Whatever It Takes
Director's Award Jerusalem 2003 - Homecoming